Most homeschoolers are always on the lookout for great deals on curriculum. Here are some of the most popular places to find used homeschooling curriculum and resources. Not sure what to buy? Read "How to Choose the Best Homeschool Curriculum" before shopping.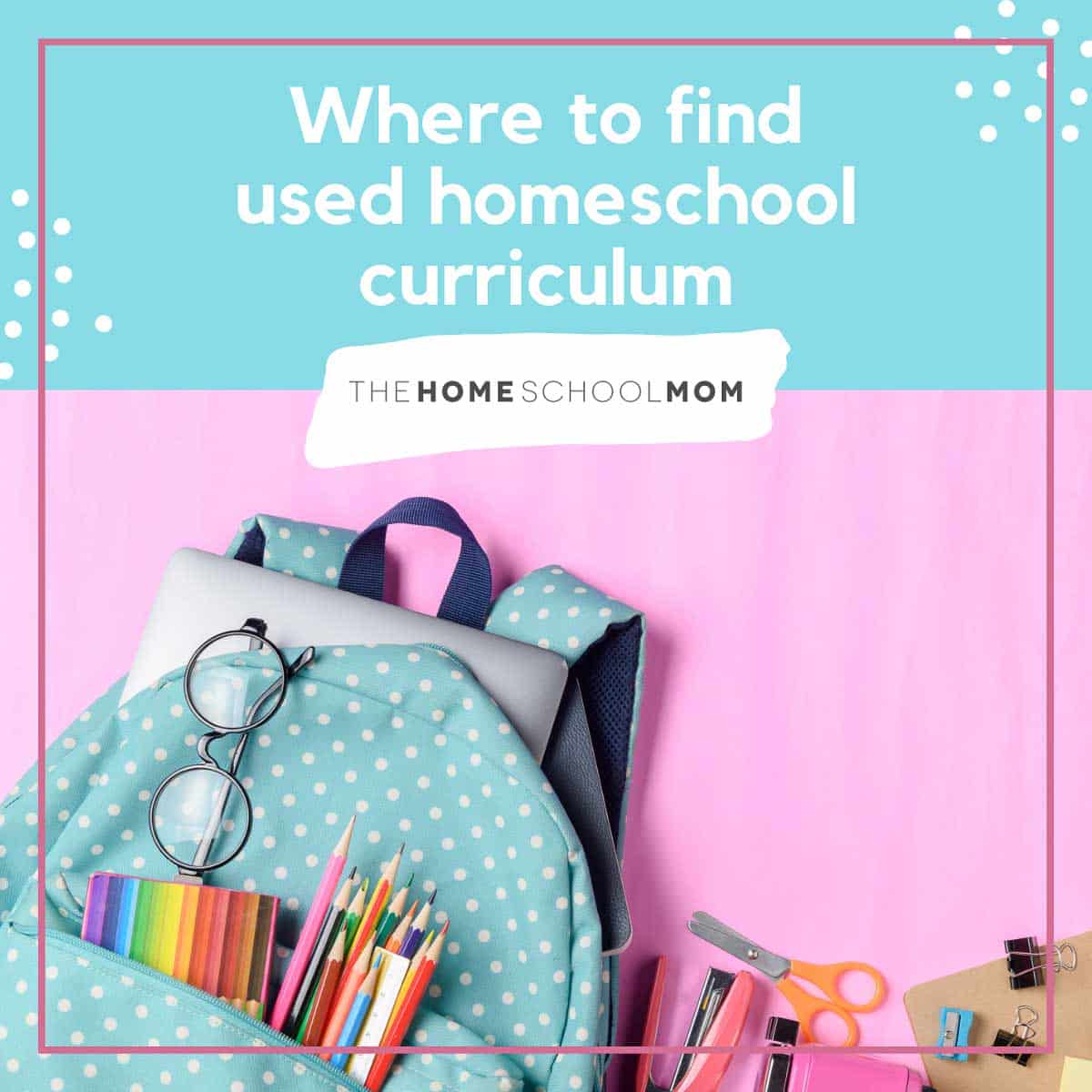 Local Homeschool Curriculum Sales - Local and state homeschool groups often have used curriculum sales at the end of the school year (most often in late May and early June). Large homeschool events such as conferences and conventions also typically have used curriculum sales.
Homeschool Curriculum on Amazon.com (affiliate link) - Amazon allows third party sellers to sell on their platform, which can be a boon for homeschoolers looking for used curriculum. Just search for the specific product you want, and look for "New & Used from <price>"—this is where you find the third party seller options. For non-book products, the link is in its own box in the right sidebar. For books, it is in small print below the price options for each book format (hardcover, paperback, etc.).
Paperback Swap (PBS) - PBS is a huge online community of members willing to swap used books (hard cover and paperback); the only cost is the cost of postage to send a book. When the receiving member marks it as received, your account is credited. You use credits to request books from other members. Great way to get free books.
Homeschool Curriculum Free for Shipping Facebook Group - Similar to a combination of Freecycle and Paperback Swap, this group matches people willing to part with curriculum with those needing it for only the cost of shipping.
Homeschool Buy Sell Trade Facebook Group - Large Facebook group for used curriculum sales/trades. No homeschool discussion (there is an affiliated group for that), sales/trades only.
Homeschool Classifieds - One of the largest sites on the web for buying and selling new and used homeschool materials, and for finding and announcing homeschool support groups, activities, and events.
Second Harvest Curriculum - Secondhand homeschool curriculum store run by a homeschooling family (they also purchase used curriculum)
Half Price Books - Buy and sell used books and music online
Chegg - Textbook sales and rentals
Thrift Books - Online book seller
AbeBooks - Online book seller
Google - Up to date search results for used homeschool curriculum
Facebook - Up to date search results for used homeschool curriculum