We have created these quality workbooks and unit studies exclusively for our newsletter subscribers. From our financial workbooks for teens to our notebooking units for middle grades, you can't buy these exclusive resources.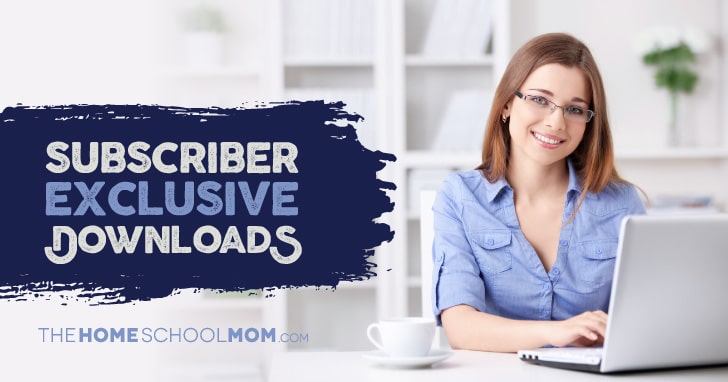 We'll send you the links to your subscriber exclusive resources by email, just use the form above to request access.
Comprehensive Homeschool Planner
TheHomeSchoolMom Planner is a comprehensive organizer for appointments, school assignments, lesson planning, record keeping, and family menu planning. All pages are in a single PDF file - just print as many copies of each page as you need. Learn more about the homeschool planner.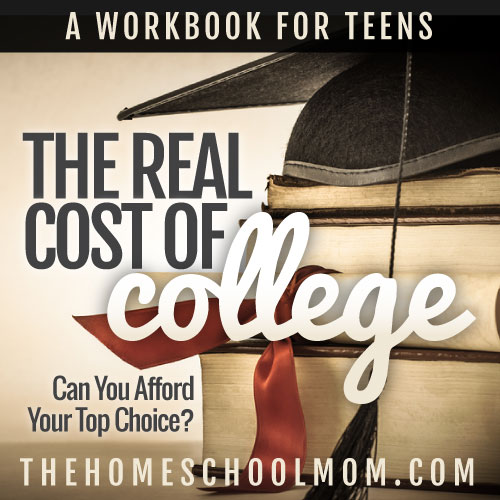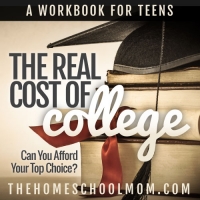 Cost of College Workbook
The companion workbook to Talking to Your Teen about College Debt, this workbook will help teens work through the real cost of college by creating budgets, evaluating financial aid, recognizing opportunity costs, and more.
Buying Your First Car: A Workbook For Teens
A vehicle is often the first major purchase made by a teenager, either alone or in conjunction with his or her parents. The purchase process is an excellent opportunity to learn how to evaluate a major purchase decision, not just based on the item itself but also on the long term cost of owning the item. Many factors play into the decision of which vehicle is right for an individual, such as the purchase price of the vehicle, the cost of owning the vehicle, the needs of the buyer, the availability of vehicles, and the reliability of a given model.
This workbook will not give you a formula to determine if a vehicle is the right purchase, but it will help you to gather information that will help you to evaluate the pros and cons of purchasing a particular vehicle.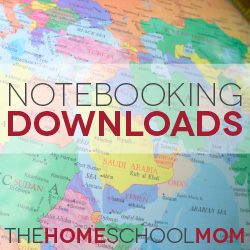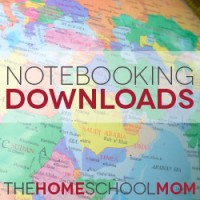 Country Notebooking Unit
The seventeen page Country Notebooking Unit is perfect for notebooking, lapbooking, or a country report.
State Notebooking Unit / Province Notebooking Unit
The seventeen page State/Province Notebooking Unit is a great way to learn about your state or province. The 13 page notebooking unit covers state history, symbols, facts, geography, and more. For our Canadian friends, we have a province notebooking unit.
"We Salute You, Mr. President" Unit Study
We Salute You, Mr. President is a notebooking unit that can be used to research and report on the president(s) of your choice. The blank template includes a variety of historical, professional, and fun facts to learn about a president.
Monthly Writing Prompts Calendars
Encourage your children to freewrite with our monthly printable prompt calendar! These writing ideas will give kids a start if they need it. Monthly calendars can be found on the pages linked on the main writing prompt page.
All About the President Notebooking Unit
All About Presidents is a notebooking unit that can be used to research and report on the office of the President of the United States. TheHomeSchoolMom's US Presidents and Office of the President of the United States pages contain links to the resources needed to complete this unit. For further study, check out our pages for each US President.
Elections A to Z Unit Study
Every November political candidates take to the airwaves, plan town hall meetings, and go door to door looking for votes. The Elections A to Z Unit Study looks at the history of elections and how they work in the United States. Using online resources to complete the unit, students will research the election process and learn what a privilege it is to vote for our political leaders.
US Constitution Unit Study
"We the People of the United States, in Order to form a more perfect Union, establish Justice, insure domestic Tranquility, provide for the common defence, promote the general Welfare, and secure the Blessings of Liberty to ourselves and our Posterity, do ordain and establish this Constitution for the United States of America." So begins the Constitution of the United States of America. This notebooking unit introduces the document, the Republic, and the day chosen to honor our Constitution.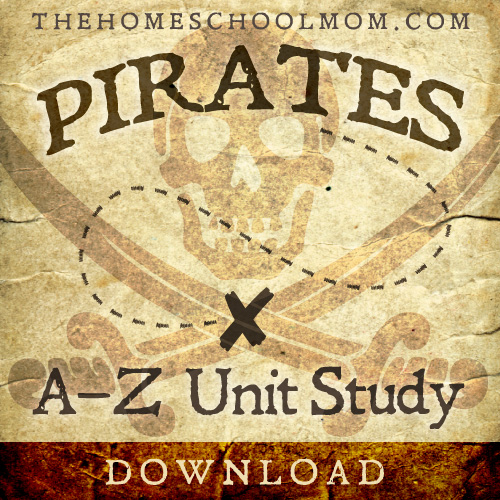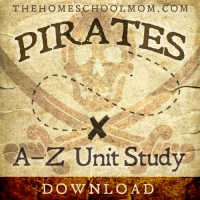 Pirates Unit Study
Ahoy, mateys! Get to know the pirates of old in this unit for ages 8-13. You will gather information on the history of pirates, where they sailed, what their lifestyles were like, what jobs they did, how they dressed, how they divided their spoils, and more.
Martin Luther King, Jr. Unit Study
The period during which civil rights were at the forefront of American news was tumultuous, often violent, and at once divisive and uniting. One name is associated with this time more than any other: Martin Luther King, Jr. Dr. King's philosophy of nonviolence as applied in the Civil Rights Movement led to permanent change in American laws and, more slowly, people's attitudes. Using online resources to complete the unit, students will research the life of Martin Luther King, Jr. and his impact on society.
Bonus Printables:
Pi Day Unit Study
Learn all about Pi and why it is important (and fun!).
Self-Editing Checklist
For high school English, we have been working on refining the proper use of grammar, punctuation, and the elements of composition. In order to make sure that my daughter is thoroughly proof-reading her work before she turns it in, I came up with this Self-Editing Checklist.