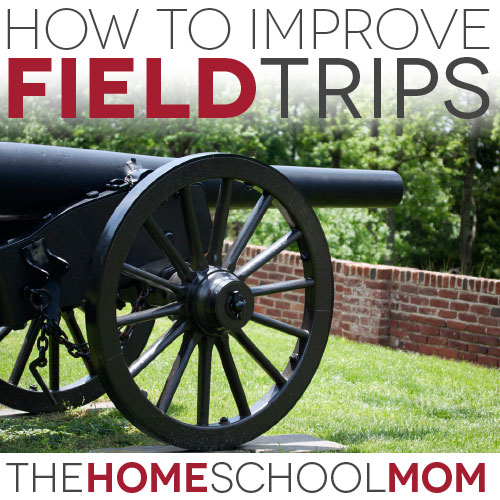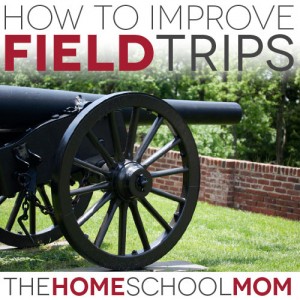 Everybody knows homeschoolers go on a lot of field trips.
We start them young with trips to the fire department and the water treatment plant. We go to historic farms, art museums, animal shelters, state and national parks, corn mazes, and caverns.
In my state, Virginia, you can study practically all of American history through field trips: Native American sites, Jamestown, Williamsburg, historic grist mills, Frontier Culture Museum, Mount Vernon, Monticello, Montpelier, antebellum plantations, Civil War battlefields and museums, memorials of World War I and II, Civil Rights sites, a Vietnam War museum, and more.
Homeschoolers love field trips because kids seem to absorb information from what they see and experience. The field trip gives them context for new information. The facts aren't dry and disconnected.
However, while most kids love them, not every homeschooled kid likes field trips. It can be quite a mismatch for a mom to be go-go-go when one of her kids is no-no-no.
What is it that makes some kids dislike homeschool field trips?
The tour or museum class is too long. A kid can feel trapped by the need to listen far past his interest or ability to focus.
The pace of the field trip is too slow. While the moms and the calmer, slower-paced kids are contentedly standing around to hear all the questions and answers about how tobacco made Virginia, the gotta-keep-moving kid wants to see around the next corner.
The field trip doesn't feature anything hands-on. Many active children are exhausted by the effort to obey "do not touch" rules, and while it is important for them to learn self-control over time, sometimes the challenge overfaces them if there are no opportunities to feel, make, or do for long stretches.
The child does not trust the field trip logistics. Some kids are especially sensitive to feeling unsure if they will get to eat when they feel hungry or find a bathroom at the right time.
The child is introverted and being around so many people wears him or her out.
Your child is the oldest or youngest on the field trip, and there's a mismatch between her age and the age of the other kids -- or the field trip itself is "too young" or "too old" for the child. While many homeschooled kids don't pay much attention to the ages of their homeschooled friends, some do reach a point where they don't want to look out of place.
How can you help a child who dislikes field trips?
Take some one-on-one field trips when your child can control the pace and length of the visit. Over time, some staying power will develop.
Involve the child in preparation for the field trip. Preparing snacks, fixing water bottles, and looking at the layout of the field trip destination together can help a child see that his needs will be met.
Work out a game plan with another parent. One of you can take the most engaged kids on the more detailed route, while another of you can take the restless or younger children on a version of the field trip that is more suitable for them.
Encourage your child to carry a sketchbook or camera (where allowed). One of my active sons who did not care for field trips could nevertheless tolerate them better with his sketchbook to help him focus and keep his hands busy.
Plan in exercise and food. Active children will respond better if they've had a chance to get their wiggles out by running and playing after the car ride but before a tour that requires walking and quiet voices. Many field trip locales have picnic areas or can suggest a special visit to a favorite pizza place or ice cream shop so the kids don't have to wait too long to eat.
It's not usually convenient for a large family or a homeschool group, but I enjoyed the days where I let my field-trip-averse child set the agenda on some occasions, and we ventured off, just the two of us. He wanted to attend art museums, and he didn't want to be told what to look at or how long to look. As an elementary-age child, he hurried past some works, sat down and contemplated others, and sketched many. I couldn't always get the rhyme or reason to it, but he enjoyed moving at his own pace and lingering over things that interested him.
There's a lot to be said for choosing the right kind of field trip for your children. There are so many possibilities -- take a look at TheHomeSchoolMom's United States map of homeschool field trips by state, and think about the age, activity level, personality, and interests of your children. Keeping those things in mind will help put the "feel good" in the field trip.